Samsung 28 Cu Ft 4-Door French Door Refrigerator in Fingerprint Resistant Stainless Steel - RF28R7201SR - New Open Box
SKU:

UPC:

MPN:

RF28R7201SR

Availability:

Usually ready for pickup or delivery within 1-3 days of purchase
Frequently bought together:
Description
Description
FlexZone™ with a upgraded Smart Divider
Twin Cooling Plus™
Modern Look Design
Ice Max
Easily switch modes
FlexZone™ with a upgraded Smart Divider & lock
Store different foods and drinks at an optimal temperature, so items stay fresh and tasty. The FlexZone™ has four settings that are ideal for preserving meat and fish, storing deli foods, chilling wine or cooling beverages. A Smart Divider can be locked in place to organize items efficiently.
Moist, fresh natural tasting food
Twin Cooling Plus™
Twin Cooling Plus™ optimizes the temperature and humidity in the fridge and freezer with independent cooling system. It preserves food in the optimal conditions and protects its original flavour and aroma by preventing odour from mixing.
Sleek, minimal doors for a modern look
Modern Look Design
Enjoy a sleek and simple design. The Sleek Edge Doors have a sophisticated and timeless style that is accentuated by a minimalist ice and water dispenser and New Edge Handles. These elements blend seamlessly and harmoniously with any kitchen interior.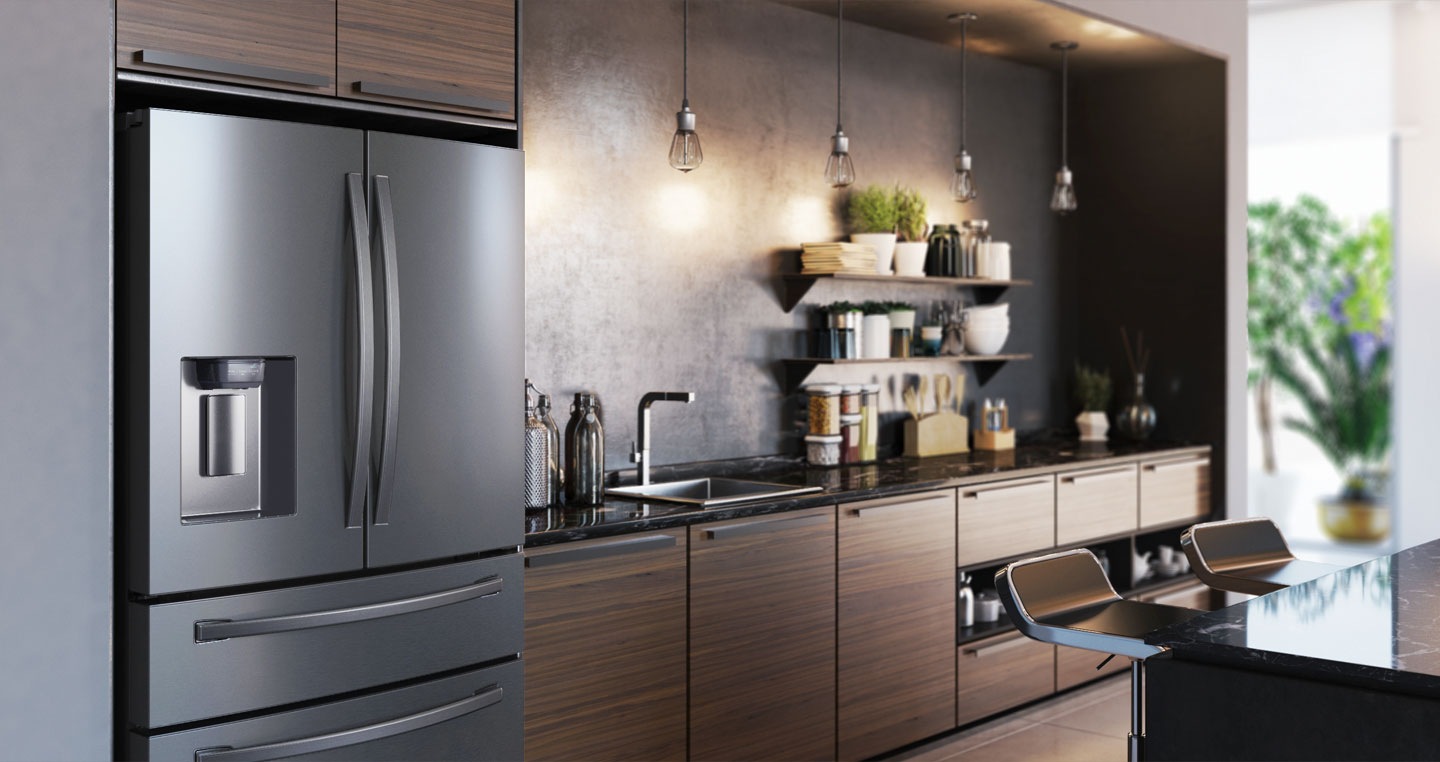 Fingerprint resistant finish
Smudge proof
Helps reduce smudges for an everyday great appearance.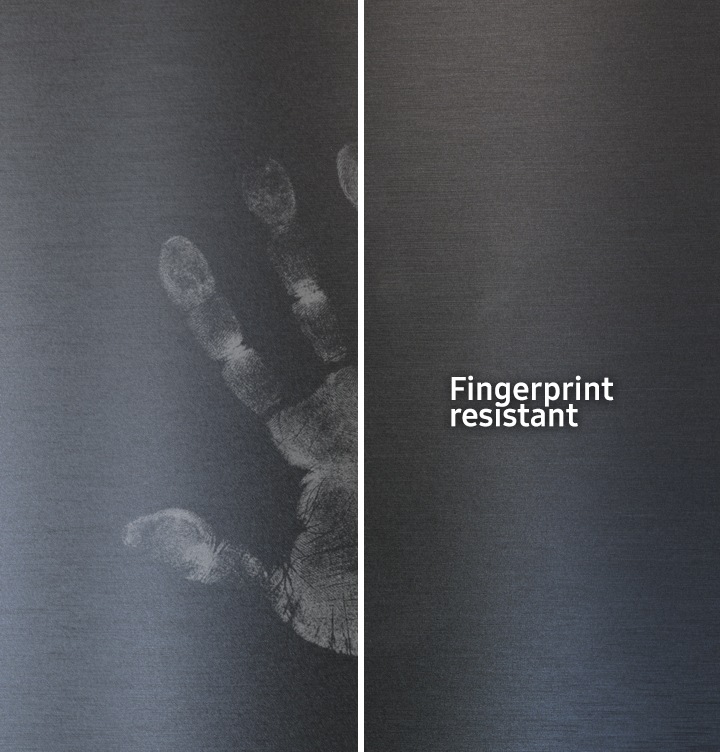 Make more ice super fast
Ice Max
The Ice Max produces up to 10lbs of ice a day and store up to 4.2lbs of ice at a time!* And its slim and compact design means it takes up less space, so there is more room to store food.
* Based on internal testing compared with conventional Samsung models. Samsung RF28R7201: ice storage up to 4.2lbs at a time/ ice making capacity up to 10lbs a day.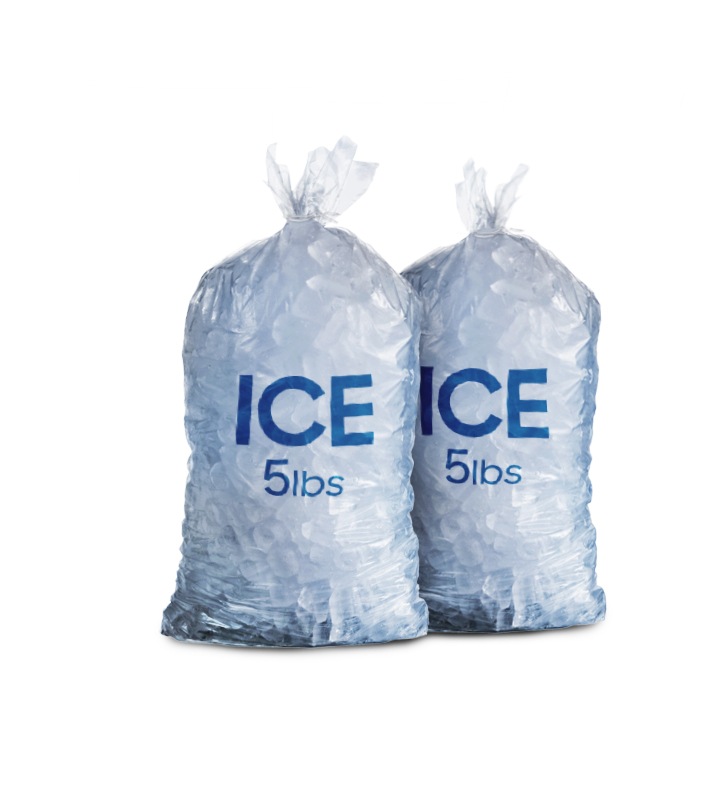 Open the drawers easily
EZ-Open™ Handles
This specially designed handle allows for easy opening and closing of a fully loaded freezer, containing a filtered ice maker. The low-profile handle design lifts up and glides out the drawer effortlessly.
ADA compliant with easy to use controls
ADA Compliant
Use the refrigerator with ease and confidence if you are physically disabled or your movement is otherwise restricted. Its Internal Display is compliant with the standards of the Americans with Disabilities Act (ADA). So the controls are all within arm's reach and can be used with one hand.
Be free to focus on what matters most
Bixby
Bixby-enabled smart technology helps you control your refrigerator with your smartphone. With the embedded Wi-Fi, you can easily check the temperature, get alerts if the door is left open and even read or write memos using a smartphone App*. It will also detect and help you diagnose issues.
* Available on Android and iOS devices. A Wi-Fi connection is required.
Specifications
Capacity

Net Total (cu.ft)

28 cu.ft

Net for Mid-Drawer (cu.ft)

3.8 cu.ft

Net for Freezer (cu.ft)

8.3 cu.ft

Net for Fridge (cu.ft)

15.9 cu.ft

Physical specification

Net Dimension (WxHxD)(inch)

35 6/8" x 70" x 36 1/2"

Net Width (inch)

35 6/8 inch

Net Case Height with Hinge (inch)

70 inch

Net Case Height without Hinge (inch)

68 7/8 inch

Net Depth with Door Handle (inch)

36 1/2 inch

Net Depth without Door Handle (inch)

34 inch

Net Depth without Door (inch)

29 3/8 inch

Packing Dimension (WxHxD)(inch)

38 1/4" x 75 3/4" x 36 1/4"

Net Weight (kg)

149 kg

Packing Weight (kg)

159 kg

20/40/40H (Container)

26 (40ft)

Cooling Feature

Cooling Type

Twin Cooling Plus

Refrigerator Feature

Humidity Control (Vegetable&Fruit Drawer)

Yes

Number of Shelf (Total)

5 EA

Number of Shelf (Foldable)

1 EA

Shelf Material

Tempered Glass

Number of Vegetable&Fruit Drawer

2 EA

Number of Door Pocket

6 EA

Icemaker

Cubed and Crushed Ice

Interior LED Light

High Efficiency LED Lighting

Mid Drawer Feature

Convertible Room (℃)

-1,1,3,5 °C

Smart Divider

Yes

Exterior Feature

Dispenser with Water Filter

Yes

Door Handle

New Handle

Colour

Stainless Steel

Dispenser Type

Minimal Dispenser

Performance

Energy Consumption

755 kWh/year

Energy

Energy Star Certification

Yes

Installation
Info & Guides
Info & Guides
User Manual

ver 03

(

ENGLISH, FRENCH, SPANISH

)2020-05-11

Quick Guide

ver 00

(

ENGLISH, FRENCH, SPANISH

)2019-02-07
Condition: New Open Box (Floor Model)
Definition: A unit that is brand new, unused and is in original physical and working condition with all original paperwork and accessories, no longer in the original box. The box may be missing, torn or otherwise damaged. Any functional or cosmetic signs that suggest this unit does not meet manufacturer specifications are to be taken up with the warranty provider.
Delivery & Installation
Delivery & Installation
We offer low rates for local and long distance delivery, installation and hookup, as well as FREE haul away of your old appliances. Our team of experts will quickly and professionally install your new appliances with care and attention to detail that can't be matched. All we ask is that you clear the way for your new units and have someone ready to welcome our crew upon delivery!
You can schedule a delivery after purchase by calling our office or coming into our store. Be sure to ask about same-day options if you need your appliances right away. If not, we are happy to schedule as far as 3 weeks in advance and hold your appliances for absolutely no charge.
View All
Close